I have always loved to travel.

My mother used to say I had wanderlust and I think she was right; I have had some amazing travel opportunities in my lifetime.

When these silly travel map apps came across Facebook I decided it was a good chance to take stock of some of my travel and see what places are still on my list to visit.

I was born in New York, but moved out to the West coast when I was very young, although I did have the chance to go back and visit relatives and see much of the country.

Meeting and marrying someone from the Pacific Northwest increased my travel repertoire even more, and as I got older, I was able to see many more places.

I was honored to serve on a national board of directors for a professional recreational therapy association, which provided me with an amazing array of travel locations to visit.

Through all of the family, work and vacation destinations, I have managed to visit 38 states and 14 countries.
I have so many more places that I hope to visit someday, and I would really like to visit those last 12 states to complete my map
How
many
states have you been to? How many Countries? What are the places that you really want to see - Leave your list
in the
comments below.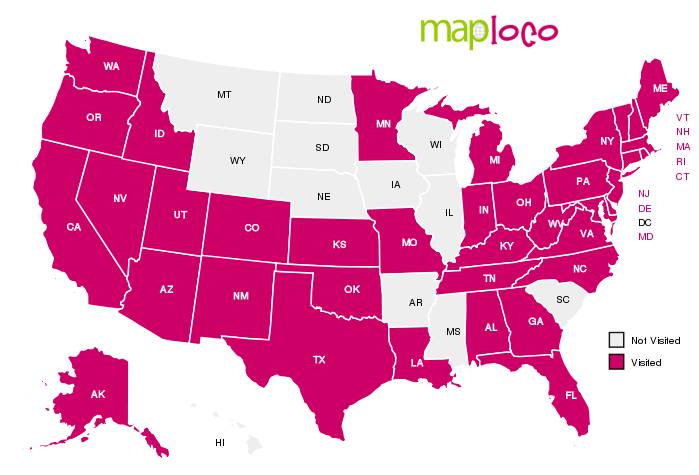 Create Your Own Visited States Map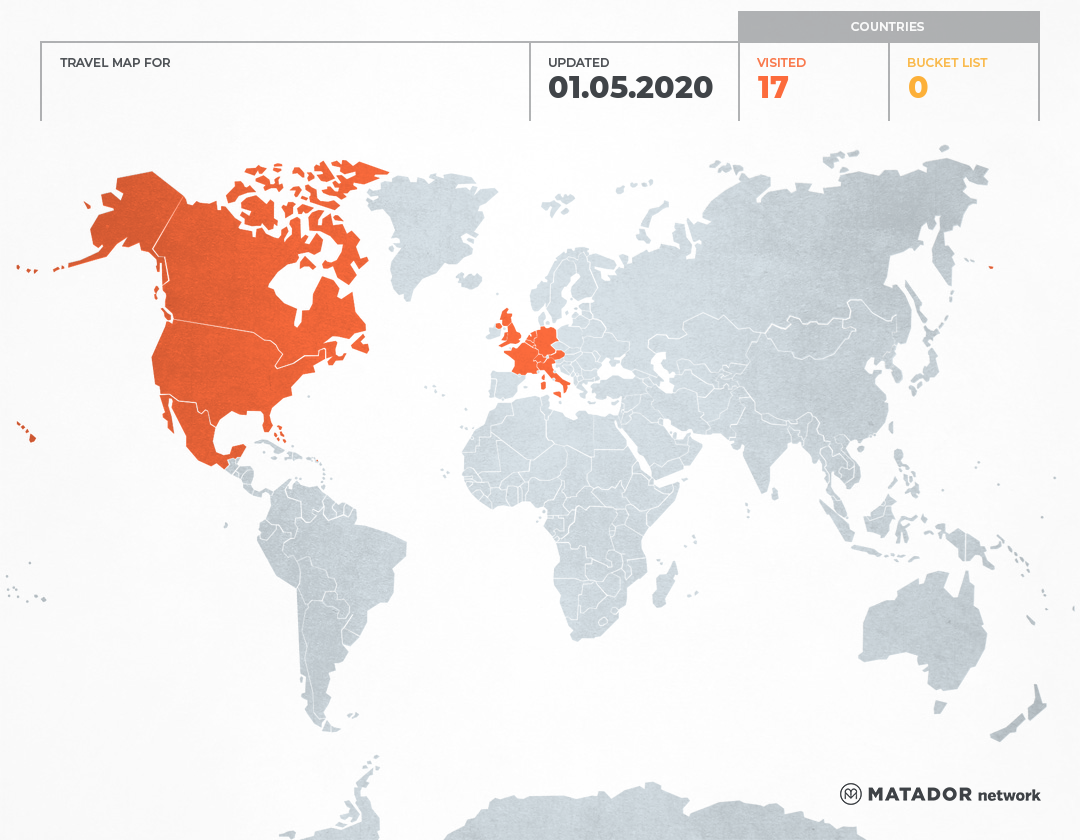 Laurie has been to:
Antigua and Barbuda
,
Austria
,
Bahamas
,
Belgium
,
Canada
,
France
,
Germany
,
Italy
,
Luxembourg
,
Mexico
,
Netherlands
,
Switzerland
,
United Kingdom
,
United States
. Get your own travel map from
Matador Network
.